We are very much delighted to announce the newest version of User Meta Pro 1.4, coming with some exciting new features. This bug fixed, updated and stable one is better than ever to give you the best experience.
Useful Add-ons are added to the rank with the new friendly design. Let's take a glance there.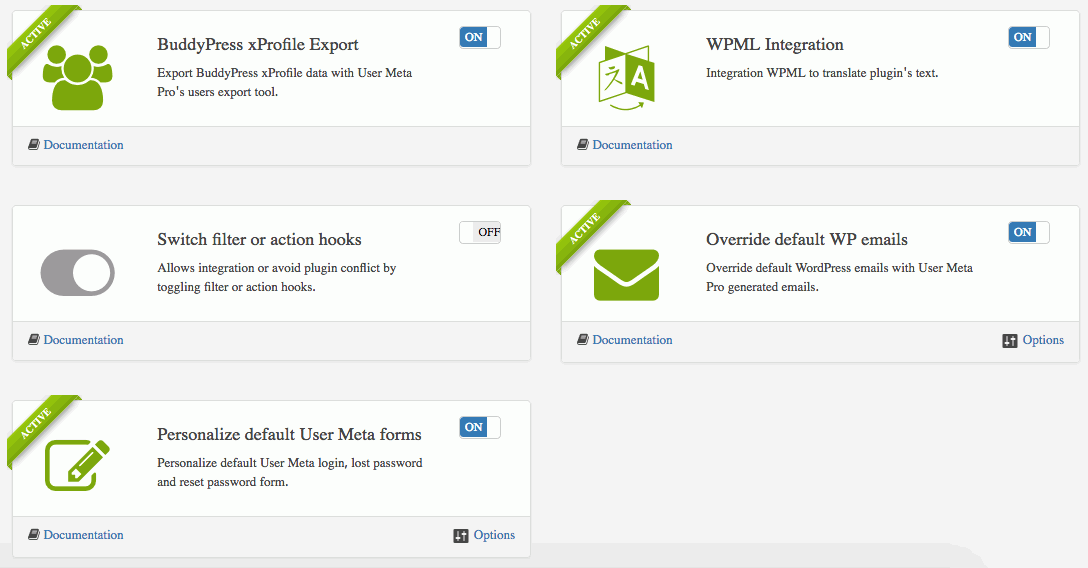 Some of our users requested to add the linking option to BuddyPress xProfile fields. You know, fulfilling your needs is our topmost priority. Here, BuddyPress xProfile Export is for exporting BuddyPress xProfile data with User Meta Pro's users export tool.
WPML Integration to integrate WPML to translate plugin's text so you can create multiple forms per language.
One of the annoying things about working with so many WP resources as the form of plugins is conflicts among these. Switch filter or action hooks give you the freedom to toggle filter or action hooks for allowing integration or avoiding certain plugin conflicts.
If you need some customized emails to be sent which default WP emails doesn't provide, you get the upper hand here. Override default WP emails add-on is to set aside default WordPress emails with User Meta Pro generated emails.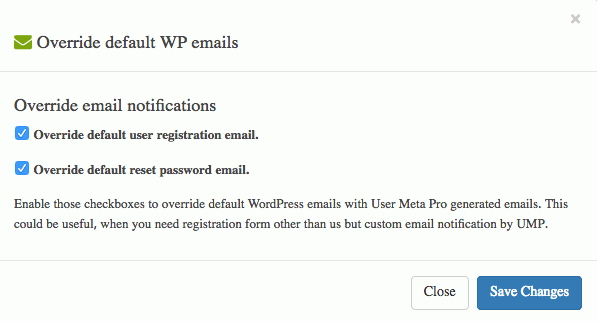 You may not like our default User Meta Forms. No hard feelings there. Here we give you the complete freedom to play with the default forms with Personalize default User Meta forms.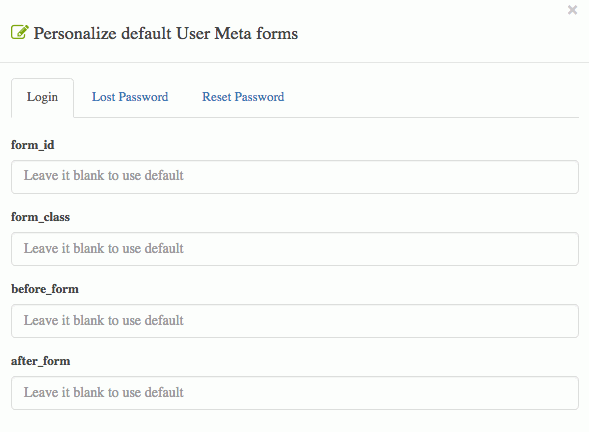 And check out other significant changes you will find very pleasing and useful…
# Added support for GDPR data export
# Added option support to the Rich Text filed
# Removed Reset Password style
# Added user_meta_admin capability
# Read-Only option is updated for the Rich Text field
# Updated bootstrap to v3.3.7
Fix:
There always some fixing needed to make things better.
v1.4 comes with the fixing needed regarding pagination bug for non-pagination page.
Also, it is very much capable to provide enhanced security of file uploader.
Lite Version:
Not only in pro version, we have added some changes to the Lite version too.
Lost Password Email for the Lite one
Several Login options are there too.
For the note, you need minimum WP-4.4 to run the plugin. We know you have it. So what's the delay! Go and grab it.